Water Safety Tips and Quality Boat Stands Made in the USA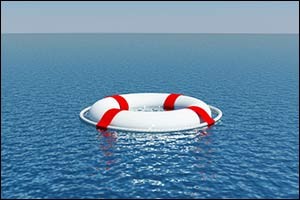 As a boat owner, there are lots of things you need to learn in order to maintain your boat and operate it safely out on the water. From knowing what type of high quality TLC boat pads and keel support you will need for dry docking and making repairs, to learning how to properly operate your motorboat or sailboat when at sea, it pays to take time and learn all you can before you literally get your head above water.
Brownell Boat Stands has a solid reputation around the world for designing and manufacturing top quality boat stands made in the USA. For over 50 years we have worked closely with the boating industry to create products designed to store boats safely out of the water. However, when our clients are out on the water, we hope that they will adhere to the rules of safe boating and take time to learn how to properly call for help during a boating emergency.
Calling for Help: Out on the Water
According to the information provided by the United States Coast Guard Office of Search and Rescue, there is a right way and a wrong way to call for help while out on the water. Most problems that happen while out to sea are minor and inconvenient at most, however there are emergency situations where help is needed right away in order to save lives due to a vessel that is sinking or a boat that is on fire. Other mishaps that can happen, such as an injured passenger or a stalled engine when a storm is on its way, can also quickly become an emergency and require immediate assistance.
When you call for help out on the water, the U.S. Coast Guard is usually the public safety service that will respond. The Coast Guard will also sometimes notify local search and rescue units, state rescue services and other organizations that might be closer to your location in proximity in order to get to you as quickly as possible. When you make a Mayday! call on your radio, the U.S. Coast Guard will transmit something known as an "urgent marine information broadcast" over the VHF-FM radio on Channel 16 to notify any and all vessels in your area that you are in need of urgent assistance. As a result, you may even discover that your first responder is just another boater who elected to come to your aid.
What Does Mayday! Mean?
The term Mayday! comes from the French phrase "venez m'aider", which translates to "come help me". This call should be transmitted whenever possible on the VHF-FM radio on Channel 16 or through 2182 kHz MF/SSB. Depending on your situation and the type of emergency that you are experiencing, you might think you just need a little help when you really need immediate assistance. Try to get as much information via your Mayday! call to the U.S. Coast Guard as possible as quickly as you can. Keep it short, sweet and packed with essential information.
The right way to call for help is to begin your transmission by repeating the word Mayday! three times. You then follow that initial call with the name and number of your vessel, as well as your position. If you don't know your exact position with a marine GPS, you can give your approximate location to the nearest navigational landmark. You can even relay your departure point, time and speed to help rescuers pinpoint your location. Once you have given all of your information, the U.S. Coast Guard will inform you of the actions taken on their end and give you an ETA or estimated time of arrival for any rescue units that are on their way.
Brownell Boat Stands: Help Out of the Water
While the U.S. Coast Guard is your best bet for taking care of emergencies while out on the water, you can count on the high quality boat stands made in the USA from Brownell Boat Stands when your boat is out of the water. If you need to make any repairs or store your boat on our boat stand system for the winter, you can trust the high quality TLC boat pads and reliable keep support available through our many products.
To learn more about our wide range of products, including fold-able sailboat stands, motorboat stands, keel stands, boat dollies, boat lifting systems, trailer components, adjustable trailer pads, trailer wedge stands and pads, engine racks for marine engines and, of course, our well-known Brownell Boat Stands, contact us at our Mattapoisett, MA location. Give us a call Toll-Free in the United States or Canada at 1-800-533-8433, or by calling 508-758-3671.