Should You Buy a Boat? Shopping Tips for Would-Be Boat Owners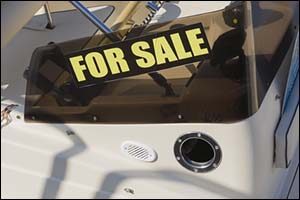 If you are thinking about purchasing a boat, there are things that you need to know. When you go to look at a boat, see how it is stored. Brownell yacht stands, foldable sailboat stands and high quality TLC pads should be used to protect the vessel when it is out of water. A good boat owner should know how to choose a boat stand based upon the unique needs of their vessel, so if you notice the wrong type of stands are being used or that the stands are not used in the right way, that should be a sign that there could be something wrong with the boat.
Spring and summer and the most important seasons when it comes to boat ownership, no matter where you live in the northern hemisphere. However, fall and winter are the best seasons to purchase a new or used boat, due to the reduced interest. This holds true for "sale by owner" type purchases and dealership purchases as well. So before you decide to buy a boat mid-summer, you might want to think about renting during the season and then purchasing in the off-season.
Spotting Out a Good Deal
While fall and winter really are the best seasons for boat buying, you will still need to be wary of too-good-to-be-true type deals. There are a lot of things that you need to know to look out for when shopping for a new or used vesssel, so it pays to think things through before you jump into a big purchase that you might regret. The best way to make a smart purchase is to know what you want ahead of time. One way to help figure this out is to ask yourself the following questions:
how will I be using this boat? fishing, recreation, water skiing, etc.
where will I be using this boat? ocean, lake, bay, etc.
who will be on this boat? you, friends, family, adults, children, etc.
when and how often will I use this boat? locally, travel, vacation only, etc.
what is my experience with boats? newbie, experienced, it's been a long time, etc.
You need to make sure that you get a large enough boat to accommodate you, your passengers and the things you want to do while out on the water. However, you also need to make sure that you don't get more boat than you can handle – financially or physically with your boating experience. You will also want to make sure that you can afford all of the required maintenance, servicing and accessories, including yacht stands, foldable sailboat stands and high quality TLC pads to protect your vessel while it is in storage during the off season. You will need to choose a boat stand and storage option based upon the type and size of vessel that you purchase. Some boats are small enough to store in the home garage, while others will need to be stored at a boat yard or other type of storage facility.
Tips for Purchasing a Used Boat
When you buy a brand new boat from dealer or retailer, you know that it is brand new and that everything should be in good working order. It still pays to check it all our, but hopefully you will have a warranty and can go back to the store if any complications occur with your purchase. However, when you buy a used boat from an individual or a reseller, you are often buying the vessel as-is. It pays to know what to look for – and what to look out for – when purchasing a used boat.
Hull Repairs – Check for any signs of hull repairs, which could indicate future problems with the boat. Gel coating that is not properly matched, marks from sanding, bad paint jobs, a high water line inside of the bilge area are just some of the indications that you need to look for when examining a used boat for sale.
Hull ID Issues – Another common problem is an alteration to the Hull ID number. This number is used to track ownership of the vessel and is used during safety recalls or theft, just like a VIN number on an automotive vehicle. Each Hull ID is a unique number that is assigned to a single, individual boat. Look to make sure that there isn't a secondary ID plate glued or screwed over top of the original plate.
Operations Check – Go through the boat to make sure that everything is in good working condition. Test it all out. If the boat is out on the water, ask if you can test drive it to make sure it works as it should. If the boat is dry docked at a storage facility, boat yard or at someone's property, look at how it is stored. They should be using high quality TLC pads and motor boat or yacht stands that are properly placed and spaced to protect the vessel. A good quality boat yard should choose a boat stand that is appropriate as well.
Get a Survey – Consider paying to have a survey done on the boat before you sign on the dotted line.
Trust Brownell Boat Stands
When you do purchase a boat, make sure to take care of it and it will provide you with many years of fun and recreational activity. Choose a boat stand that is designed for your type of boat, whether it is a motor boat, sailboat or personal watercraft. Foldable sailboat stands, yacht stands, dollies and high quality TLC pads, which are part of the larger Brownell Boat Stand System, can be purchased through an authorized dealer near you. Give us a call at 508-758-3671 in Mattapoisett, Massachusetts to find a dealer near you or use our online boat stand selector tool to find the products that are right for you and your vessel.