Sailboat Stands, Keel Support & Blocks: What You Need to Know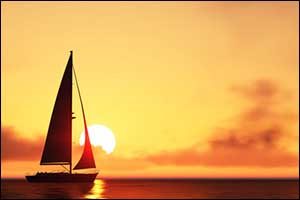 When shopping for top quality boat stands to protect your vessel, there's only one name that you need to know: Brownell. More than simply the leader in yacht stands and foldable sailboat stands, Brownell literally invented the boat stand over 50 years ago, revolutionizing the way that boats were stored. The Brownell Boat Stand System, which includes a range of stands, keep support and blocks in a variety of different sizes, has been proven time and time again to be the fastest and safest method for storing boats that are out of the water. When it comes to boat yards, the Brownell Boat Stand System can also help yard owners and managers to store more boats per square foot, maximizing space and revenue.
Sailboat Stands: The Basics
All of the products developed by Brownell are made in the USA by skilled American craftsmen using top quality American steel. We make everything in-house at our Southeastern Massachusetts facility, so we can better maintain consistency and quality control. Select your foldable sailboat stands according to your specific needs, choosing based on size and type. Flat top and V-top yacht stands are available in either hot dip galvanized steel or painted in traditional blue.
The angled base of our top quality sailboat stands make it easy to adjust, even under a heavy load. Our unique design allows foldable sailboat stands to be nested and stacked to assist in compact storage at boat yards or in garages. We have earned a solid reputation within the industry and the Brownell Boat Stand system is used by boat owners and boat yards all round the world. Professionals have deemed our yacht stands to be the best quality boat stands ever made.
Keel Support: Stands and Benches
When it comes to dry docking your vessel, keel stands are a great tool to use to help save time and labor. Used instead of wood blocks, these stands have adjustable ACME solid steel threaded tops like you see in other top quality boat stands from Brownell. Our keel stands are also stack-able, meaning that they can be nested and stacked for easy storage. It is always best to use the Brownell Boat Stand Selector tool to determine how many yacht stands and keel support tools are needed for proper storage, but the rule of thumb is that you should have one keel stand for every 20,000 pounds of vessel weight. Always space them evenly along the keel, using a minimum of two keel stands at a time to stabilize the vessel.
Keel benches are also quick to install and are designed to save time and labor. Similar to the keel stand, the rule of thumb is to use one keel bench for every 20,000 pounds of vessel weight, with a minimum of at least two keel benches at a time. Keel benches should be placed on hard and stable ground in order to maintain the weight of the boat. All of the products available in the Brownell Boat Stand System are top quality boat stands, worthy of our reputation n the marine industry for providing top of the line products for boat storage. Available in hot dip galvanized or traditional blue painted, both types of keel support come in a variety of types and sizes.
Blocks: Wooden and Galvanized Steel
All of the wooden blocks that we sell are twenty-two inches in length. They come in three sizes: six inches by six inches, eight inches by eight inches and twelve inches by twelve inches. For best results, a minimum of two blocking piles of wooden blocks should be used, placed upon hard and stable ground, so as to carry the weight of the vessel. Each blocking pile should consist of at least four wooden blocks – two base blocks that run parallel to each other and two blocks that are placed across the two base blocks to provide support for the keel.
This blocking pile method has been perfected throughout the years, and has been proven to reduce the sinking that can occur when using wooden blocks for keel support. Brownell introduced galvanized steel keel support in the form of hot dipped galvanized steel blocks that measure eight inches by eight inches by twenty inches, and weight just 33 pounds. Load tested to 40,000 pounds, this is a great alternative for boat owners who are having issues with wooden stands splitting or rotting. They are very user-friendly and are designed to be easy to grip and carry.
The Brownell Boat Stand System
If you are in the market for yacht stands, foldable sailboat stands, keel support or other top quality boat stands, visit our website to choose a boat stand that is right for you. You can also call our local number in Mattapoisett, Massachusetts at 508-758-3671 to find an authorized dealer near you.