Choose a Boat Stand to Reduce Risk for Motor Boat Insurance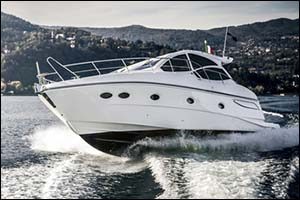 You might be wondering what in the world boat stands have to do with marine insurance policies, but the truth is that everything you do to take care of your boat on or out of the water can affect the risk associated with your policy. A racing speedboat policy will likely be much more costly than a policy for a boat that is just used for amateur fishing. Boat insurance is designed to help cover your vessel if it is damaged or stolen. Depending on the policy you choose, it can also help to protect you if you damage someone's property or accidentally injure someone with your boat.
Similar to car insurance, there are different types of coverage. Also similar to your auto insurance policy, everything from the way you transport your boat to the type of motorboat stands you use can either increase or reduce your risk. Where the boat is stored when not in-use is similar to whether you store your vehicle in a garage or park it on a busy street. Make sure to discuss all of these things with your insurance agent to ensure that you get the proper coverage and that you aren't being charged for things that don't apply to you and your boat.
Different Types of Coverage
Before you just get a boat insurance policy, it pays to look at your options. You wouldn't just buy engine racks for marine engines, engine handling products, or get a safety chain for boat stands without taking time to look at everything that is available, would you? When you choose a boat stand or any other type of gear for winter storage, trailering, or repair work, make sure it's right for your situation. The same goes with an insurance policy. Work with a trusted agent who can get you the coverage you need at a price that you can afford.
LIABILITY COVERAGE – This is an important type of coverage for boat owners. Liability is what covers you if you were the one to cause an accident that resulted in damage to another person's boat, either in the water or on land. It can also protect you if you were at-fault for causing an injury to someone who wasn't on your boat and pays for any expenses that are incurred as a result.
PROPERTY COVERAGE – This type of coverage protects your vessel from certain risks, such as repairs that are needed after an accident or to help replace your boat if it gets stolen. Like liability coverage, property coverage will protect you whether you are out on the water or if your boat is being stored or transported on land.
UNINSURED COVERAGE – Similar to an auto policy, uninsured coverage is designed to protect you if a boater who does not have insurance hits your vessel and causes an injury to you or one of your passengers. Some policies also cover physical damage to the vessel if an uninsured boater hits your boat. Make sure to speak with your insurance agent to determine the type of uninsured coverage available with your policy.
MEDICAL COVERAGE – This type of coverage protects if you or your passengers are injured in an accident on your boat. Hospital bills, X-rays, medications, and other treatments can all be covered by this type of policy. Check with your agent for payment limitations and criteria for coverage.
OTHER COVERAGE – Additional coverage might be required for your boat if you use a boat trailer, store your boat out of water on motorboat stands, use special equipment such as fishing gear, and have unique accessories installed on the boat. Towing coverage, storage coverage for a boatyard, garage, or another type of indoor storage facility – these are all things you need to discuss with your agent.
Safe Boat Storage
Outside of getting an insurance policy for your vessel, there are other things you can do to protect your boat both in and out of the water. The Brownell Boat Stand System includes all of the equipment you need to protect your boat, including a broad range of sizes and types of motorboat stands. You can choose a boat stand on our website according to the make, model, and size of your vessel. Engine handling products and engine racks for marine engines can be used to safeguard your motor during cleaning, maintenance, and repairs. In addition to getting insurance for transporting your boat on a trailer, look into TLC boat pads, trailer pads and safety chain for boat stands to provide further protection.
You can contact Brownell direct at 508-758-3671 to find an authorized dealer near you or you can also use our online Boat Stand Selector to choose a boat stand that is right for you. There are different types of motorboat stands designed to do different things with the proper support and care of your vessel. It is important to make sure you have the right type and number of stands for effective support and storage during the off-season or while repairs are being made to your boat.