BYOB: Before You Bring Your Own Boat on a Fishing Vacation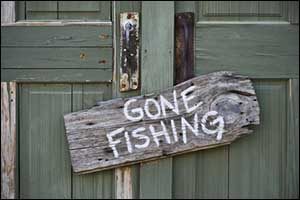 So you've decided to take a fishing vacation out of your local area and you want to bring your own boat. Before you make firm plans on transporting your boat to another state, make sure to take time to review these helpful ideas. There are a lot of responsibilities to boat ownership, including using the right types of boat stands, adjustable trailer pads and knowing when to use a safety chain for boat stands. With regard to boating equipment, Brownell boat stands are extremely important for proper care of your vessel.
The ideas and tips provided in this article can help you to avoid common mistakes made by boat owners who transported their vessels across state lines for fishing trips. Knowing what to do and taking proper care of your boat can help you to avoid costly repairs or problems and even prevent you from not being able to use your boat at all while on vacation.
Check the Condition
Before you take your boat out of the water or remove it from your Brownell boat stands in storage, make sure to check it out and do a complete inspection for any issues you might have missed the last time you used it. The types of boat stands that you use are important, as the wrong type of stands or not using the right kind pads and safety chain for boat stands, can cause damage to the hull. Give yourself some time to do any repairs that might need to be done, check out the engine, have everything serviced, get your boat cleaned inside and out, and take care to load it onto the trailer properly.
Transport Properly
If you are not experienced with using a trailer for transporting a boat, get some expert advice. Make sure to use quality adjustable trailer pads for best results during loading, transport and unloading. Plan your route carefully, making sure to avoid roads that have restrictions. For example, some major cities or highways that have construction, might be difficult to navigate when traveling with a boat. Others may not allow trailers or vehicles over a certain weight. You will also want to check heights for your boat – including trailer – to ensure you don't encounter any low bridges or overpasses. Use a smartphone app to check local traffic reports as you head to your destination and make note of any toll roads that might charge extra for trailers.
Check Local Rules
The next step is to check the rules and regulations regarding bringing a boat from out-of-state and using a boat in a new state. You do not want to break the law – even by mistake. Not only could it cost you in fines, it could also ruin your vacation. Take time to do some research on the state or location that you are going to and find out what the rules are regarding boats. Some states require extra inspections for invasive species before they can enter the water, while others will require a special sticker or license that must be purchased before use as well. Not paying attention to these requirements could equal big fines or make it to where you aren't allowed to use your boat. You do not want to haul that boat and trailer across the country just to find out you can't use it. Also check any requirements regarding safety equipment, age limits for boaters and other licensing regulations.
BONUS TIP – If you will be taking your boat outside the United States, make sure to know ahead of time what is required to travel outside of American waters. For example, everyone on your boat will need to have a passport and you must also follow specific procedures for customs once you arrive at the destination. Just 50 miles from Florida, it can be quite surprising for boaters who travel to the Bahamas unawares when they are confronted with customs requirements.
Use Quality Boat Stands & Pads
No matter where you go or what you do with your boat, make sure to take care of it with top quality Brownell boat stands, adjustable trailer pads and the appropriate types of boat stands. When required, make sure to use safety chain for boat stands and take care to ensure that everything is loaded and unloaded properly to prevent causing damage. To learn more about the Brownell Boat Stand System or to located an authorized dealer near you, use our online search options or give us a call at 508-758-3671.