Brownell Engine Racks Provide Seasonal Maintenance Advantage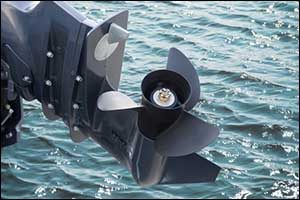 One of the most essential maintenance tasks that you can perform for a motor boat is to ensure that the engine is properly cared for and maintained. This is the best way to ensure that you get the greatest return on investment for this vital piece of equipment. Having to replace a motor for a boat, whether it is an inboard engine or outboard motor, can be an expensive proposition.
Brownell engine racks provide boat owners and boatyards with a clear advantage when it comes to maintaining and storing engines when not in use. If you know where to buy boat stands in your local area, including boat stands for motor boats and other engine-based vessels, you can also purchase Brownell engine racks. It is important to choose quality equipment to use with your vessel, including motor boat stands, racks, and other essential items.
Safe & Secure Handling Solutions
Brownell engine racks and other engine handling products are designed to be used with a wide variety of engines. The goal is to provide the means for safe and secure handling solutions that can be used from showrooms to workshops. All of the products that we create for engine handling feature ergonomic handles and a combination of different casters to provide more effective movement and navigation. Choose from swivel and stationary casters that feature caster locks for safe storage while working. We also offer the Brownell Stern Drive Installer, a heavy three-ton jack that can be used to safely and easily remove and install stern drives to reduce time and labor.
Much like our motor boat stands and other products, Brownell engine racks feature heavy-duty American steel construction and our traditional painted blue finish. This extra finishing step helps to provide the user with long-lasting durability and value-added protection to maximize the return on investment for this specialized equipment. Choose from larger systems, which can be used for multiple engines and drives to maximize shop efficiency, or smaller options, which are easier to maneuver in any type of workshop or storage situation. All contact surfaces on each product we sell have been coated with rubber to prevent scratching and provide extra protection.
Tips to Increase Engine Life
In addition to using the best quality boat stands for motor boats and knowing where to buy boat stands and other equipment best suited for your vessel, boat owners should also ensure that they do everything in their power to properly care for the engine. In addition to regular maintenance, servicing, and preventive measures that can be found in the manufacturer's recommendations via the owner's manual, there are other things that you should do. Building positive habits for proper care and maintenance is a great way to keep your engine working at its best for many years to come.
REGULAR OPERATION – If you find that you aren't getting out on the water as frequently as you would like, still make time to run the engine of your boat to keep it in good condition. If you take time out to run the engine to get the gas and oil moving around inside the system, it will make sure that everything is ready to go when you are. Using a fuel stabilizer throughout the year can help the fuel from getting gummy when weeks go by without proper use or if you are unable to fire up the boat at least once a week to keep the fluids moving.
FLUSH THE MOTOR – Nobody likes to do it, but it is one of those necessary evils associated with boat ownership. Make sure to flush the motors after a day out on the water. This is important whether you are out on the lake or operating in saltwater conditions. Deposits inside of your engine can cause a lot of damage, but if you make time to flush the motors at operating temperature when you return to the dock, you will reduce interior corrosion damage considerably. There are other benefits as well.
WARM UP THE ENGINE – Before taking off each time you start up the boat, give the engine time to warm up. A nice long idle from the boat ramp to the open water does much more than show consideration to other boaters, but it also helps to prepare your boat engine for operation. Warming up the oil can help it to flow better and protect your engine components, reducing strain on your oil pump and other internal mechanisms. Make sure the engine warms up to full operating temperature before you hit the throttle, even if you have the opportunity to take off as soon as you hit the water.
COMMIT TO REGULAR TREATMENTS – Creating good habits as a boat owner will help provide your boat with a long and healthy life. In addition to always using top quality boat stands for motor boats and Brownell engine racks to ensure protection when out of the water, regular engine treatments are also essential. Check your owner's manual or consult with a marine professional to ensure that you choose the best engine treatment for your type of motor, vessel, and use. There are many products available, but some are proven to work better than others.
Where to Buy Boat Stands
If you are interested in learning where to buy motor boat stands or Brownell engine racks at an authorized dealer near you, just give us a call at 508-758-3671. Our team can answer any questions that you have about boat stands for motor boats, sailboats, pontoon boats, and personal watercraft, as well as our TLC boat pads, boat lifting systems, engine handling solutions, and trailer components. You can also visit our website to see more information on our full line of marine equipment all made right here in the USA.