Brownell Boat Stands: Best Safety Gear for Sailing Experience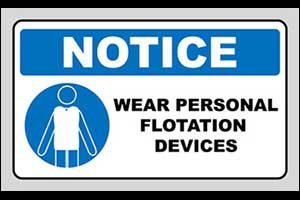 Whether you are new to sailing – or just need a refresher – it is important to have not just some safety gear, but the best safety gear to protect you, your passengers, and your boat. There are lots of different types of sailing. Sailing along the coast, sailing in a big, beautiful lake, long-distance cruising. Whatever your goals for the next big adventure, make sure you are prepared. You would not just pull your boat out of the water without plans made to store it on yacht stands or utilize sailboat jack stands during repair. Moreover, you would not just get any old stands for your baby. The Brownell boat stand selector helps you choose a boat stand that is right for your needs and is made to protect your size and type of boat.
The same holds true for safety gear. While there is no special selector for safety gear, most boaters both new and experienced, can figure out which option is best or get advice at the local retailer or from other even more experienced sailors. Technology for boating has changed much just in recent years, allowing sailors of all levels of experience to get out there and enjoy it even more than ever before. Being prepared is half the battle. If you can gather all of your safety gear and have it ready in advance of your next sailing trip, you will be able to navigate the waters safely, no matter how intense the storm.
Prepare for Bad Weather
It won't always be blue skies and fluffy white clouds. Whenever you prepare to go sailing, make sure to check the detailed weather report for the region before you go out on the water, and then keep up with it periodically throughout your trip. Even if you are just headed a few miles up the coast or will be sailing in a certain area, it is better to have it and not need it than to need it and not have it. Of course, it depends upon where you sail, the time of year, and the length of your trip, but weather can change in a hurry, leaving even the most experienced sailors scrambling for their foul weather gear. While you won't even use it on most trips, it is definitely something you want to invest in and have on board.
Protect Your Sailboat – On and Off the Water
When you bring your sailboat out of the water, either at the end of the season for storage or due to repairs that need to be made, it is important to safely store your vessel by using yacht stands of varying sizes and types. Not sure what you need? Use the Brownell boat stand selector on our website. Keel stands are where it's at for boat owners. Ours are painted in a traditional blue finish and have a heavy duty wide v-top, plus they are designed to help save time and labor, as they are easily adjustable using ACME solid steel threaded tops. They can be easily nested and stacked for easy storage when not in use. Choose a boat stand for your sailboat on our website and find an authorized retailer near you.
Protect Your Hands
Another tool that sailors cannot live without is a good pair of specialized sailing gloves. Not only will they protect your hands during a boating excursion, but they will boost your ability to grip and haul lines. Great for boats of any size, but in particular smaller boats that have thinner lines and older boats that don't have advanced design winches to handle the sail. Special sailing gloves come in many price points, but this is one place where you won't want to go cheap. Make sure to get the style that features padded palms and has the fingers cut off for better dexterity. Comfortable and flexible, these gloves are a must-have for any sailboat owner.
The Sailor's Knife
Legend says that there are only two things that a sailor must know to be successful: how to tie a line and to bring a quality knife. Knives are one of the most required devices for sailors, whether you are out on a little dinghy or racing around the world in a competition. No sailor should be without a knife, period. Make sure that your knife is designed to be able to cut through a variety of different types and thicknesses of line, including synthetic and traditional rope. There are many different types of knives, some with special extras, including a few with LED lighting built right in for even more functional use.
Personal Flotation Device
You are legally required to have a personal flotation device – life jacket or life vest – for every individual on your boat. Today's devices are much more comfortable than they were just a few years ago – and they work better, too. It's good to have your own jacket that fits you perfectly. Some are extremely high tech, with automatic inflation the moment you hit the water. Take some time to check out what's new in personal flotation devices before your next trip.
Choose a Boat Stand at Brownell
Once you have all of your own safety gear for your next sailing trip, make sure to check out the Brownell boat stand selector so you can choose a boat stand that will work best for your vessel. Sailboat jack stands, yacht stands, keel stands, and pads – make sure that you have whatever you need to protect your boat, either in our or out of the water. Give us a call at 508-758-3671 to find an authorized dealer near you.