Brownell Boat Lifting System: Tips for Boat Transportation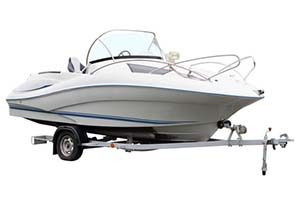 Whether you are new to boat ownership or if you are working with new equipment, it pays to take time to learn as much as you can about the motor boat stands, trailer wedge stands and pads and overall boat lifting system that you will be using to prepare and move your boat. You also need to know where to buy boat stands, particularly quality stands like the ones made by Brownell, that you can use to protect your investment.
Stow Your Stuff
Boat owners need to be responsible for preparing the boat for transport, either at the end of the season for storage and repairs or for moving to a new location. It is important to secure or stow every single loose item that is up on the deck, as well as down below. This includes cushions or anything else that could come off, fly off or fall off during transportation. Check to see that when you bring the vessel up with the boat lifting system, that there are no parts or pieces that would make the boat any higher. Be mindful of height restrictions when up on trailer wedge stands and pads for transportation.
Also make sure to check that all windows, portholes, hatches and deck boxes are closed and secured. Make sure that they are taped or tied from the outside to prevent them from opening up during transportation or during storage on motor boat stands. If you aren't sure which stands are best for your vessel, ask about sizing where to buy boat stands or use the online tool at Boatstands.com to determine which stands you need and how many would be required for proper storage and transportation. All covers should also be removed, including wheel covers, hatch covers, winch and fly bridge covers, made of canvas, soft top and other materials.
Important Safety Tips
It is also important to know that you should never shrink-wrap your boat for transportation. Shrink wrapping can actually damage the boat during transportation due to chafing. If the wrap were to come loose, it would become a possible road hazard. If your boat has an external outboard motor, make sure to stow it below or put it in the cockpit and make sure that it is secured. All batteries should be in the "off" position and the boat should be locked. It might sound silly to lock the boat if it is out of the water and being transported, but it pays to be extra careful at all times to protect your investment.
Small vessels may be carried on the trailer, however if the vessel will be directly on the trailer frame, it may experience scratches during loading, unloading and transport. Consider using specialized trailer wedge stands and pads that you can get if you know where to buy boat stands. Make sure to have at least two people unload the small vessel if you won't be using a boat lifting system. Do a walk-around of your boat and make sure that you haven't forgotten to remove, stow, store or tie down anything that could come loose during transportation. It is much better to take a little extra time during loading than to have to stop on the road and make adjustments or be liable for damages to other vehicles.
Loading the Boat
It is important to know how to properly load your boat, whether it is coming direct from the water or off of motor boat stands. If you are loading from a dry docked location on stands, make sure that the boat is placed bow out on firm ground for easy loading. Your trailer or truck will be able to back under your boat from the bow to the stern, if you take care to do this correctly. If you are using a boat lifting system, make sure that your trailer wedge stands and pads have been properly placed before you begin to move your vessel. Always do a final security check before the boat is loaded onto the transport trailer and again once it is loaded, to ensure that it is properly secured for transportation.
Trust Brownell for Boat Stands, Boat Lifting and More
If you are in the market for quality stands and equipment, it is important to know where to buy boat stands in your local area. Motor boat stands, sail boat stands, trailer wedge stands and pads, as well as the world-famous Brownell Boat Lifting System can all be bought from an authorized dealer. Visit our website or give us a call at 508-758-3671 to learn more about all of our boat stands and tools or to locate an authorized dealer near you.