Boat Stands Made in the USA: The Brownell Boat Stand System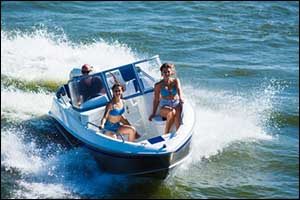 When it comes time to choose top quality boat stands to safeguard your vessel, it is crucial to choose Brownell boat stands made in the USA. From the durable, long-lasting all-American steel used to make our boat stands and products to the skilled American craftsmanship provided right here in New England, you know you're getting a top-notch product. American boat stands from Brownell are far superior to other stands made with inferior metals that are mass-produced in other countries. Combine our reputable boat stands with high quality TLC boat pads, and you have an unbeatable combination designed to protect your vessel whenever it is out of the water.
Over 50 Years of Quality American Boat Stands
The Brownell name is known the world over and is used by individual boat owners, boat yards, and other marine industry professionals. Over 50 years ago a man named David "Fred" Brownell revolutionized the method for storing boats with his invention of the Brownell Boats Stand. Many others have tried to copy the design and proven technique, but none have been able to recreate the top quality boat stands and components available from Brownell. Our boat stand system has been proven to be the safest, fastest, and most reliable method available to store boats out of the water. So whether you are making repairs, painting, servicing, or storing your vessel, you can count on Brownell boat stands made in the USA to get the job done right.
One of the great features of Brownell boat stands is that they have a unique stacking and nesting design, which allows boatyards to neatly store them when not in use to save space. You will see our trademark blue and orange products at board yards and marinas all over the world. The Brownell name is synonymous with quality and reliability for a reason. Everything we make from our top quality boat stands to our high quality TLC boat pads is made by skilled technicians at our Massachusetts facility. We are known for our innovations in the marine industry and our unmatched customer service. Our entire team takes pride in the products that we manufacture, and we take great care to ensure quality and value for each item that we sell.
American Tubular Steel
Perhaps the biggest reason why so many boat owners and marine professionals trust the Brownell name is our use of American tubular steel. This material has earned a reputation across many different industries for being the best quality and most durable steel available. Compared to other types of steel, which can be found in cheaper "knock-off" products, American tubular steel is very consistent in quality and is less susceptible to rust. We use this material so we can provide our customers with long-lasting durability to protect their vessels from damage while out of the water for many years to come. Your boat is a big investment, so it is important to protect that investment with top quality boat stands made in the USA.
Brownell Boat Stands was purchased in March 2009 by Peter Kavanaugh from the daughter of the founder, David "Fred" Brownell. Under the new ownership, our company has retained all of the trusted and true traditions of the Brownell name, providing continued durability and integrity within the marine industry. Our mission is to only deliver the highest quality for the best value, using only American steel and workers. We strive to be innovative, bringing new products and ideas to the market based on the needs of our customer base. Our customers are our top priority, and each member of our team works to treat them with the respect that they deserve.
Brownell has grown exponentially over the years, adding new sizes and types of top quality boat stands and high quality TLC boat pads, as well as other components, products, and options. We are committed to continuing the manufacture of our products right here in the United States to ensure quality control and long-lasting products for our customers.
Why Choose Brownell Boat Stands
As if we haven't already provided enough reasons, here are some more ways that Brownell beats other manufacturers with our quality boat stands made in the USA. From our lifetime warranty to the use of solid steel, ACME threaded adjustable rods in our adjustable boat stands; we take pains to ensure customer satisfaction every step of the way. We make American boat stands in sizes designed to fit virtually ANY boat, including smaller craft, motorboats, sailboats, and even storage options for pontoon boats. All of our products utilize a superior welded construction, as well as a stacking or nesting design for storage. The design benefits boatyard owners and managers greatly by allowing for storage of more boats in the yard than any other boat stand system on the market.
Contact our team at our Mattapoisett, Massachusetts facility by calling 508-758-3671. You can also use our online Boat Stand Selector to find the right type and number of boat stands and keel support required for your particular vessel. Our team can also help you locate an authorized dealer near you or assist you in placing an order through our website. Call today to learn more about our top quality boat stands and high quality TLC boat pads at Brownell.