American Boat Stands: Protect Your Sailboat Out of the Water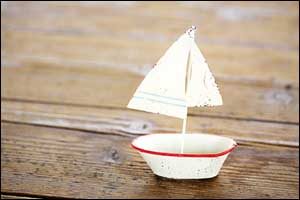 If you are new to boat ownership, you have likely read so many tips, tricks, and articles about how to properly care for your vessel that your head is spinning. It can be helpful to ask for advice from other boat owners in your specific region, as the tips that they provide are often the most beneficial. Some boats need to come out of the water in the winter, especially if you live in an area that gets lots of snow and wind and ice. However, other vessels are perfectly fine staying in the water all year round with the exception of maintenance and servicing. Wooden sailboats require a bit of extra care, but the effort put into maintaining a well-built craft will pay off big time, providing an excellent return on investment.
Whenever your boat is out of the water, whether it is for seasonal storage or annual maintenance, cleaning, and repair, make sure to use the proper boat stands for sailboats. Brownell makes a full line of top quality American boat stands, keel stands, and other specialized equipment that can cause dry docking, storage, and repairs go a lot smoother. Not sure what you need? Check out our boat stand selector tool on our website to find out the exact type, size, and the number of boat stands you require to protect your wooden sailboat or any other type of vessel. Instructional guides are also available to assist with placement for boat owners who do not have access to manufacturer's recommendations.
Keep an Eye on Moisture
Whenever your boat is out of the water, it is important to keep an eye on moisture. Too much moisture, either from condensation, air vapor, or not drying out your boat properly before placing into storage, can result in mold, mildew, and other nasty issues. Too little moisture can also cause the paint to crack at the seams and allow dust, dirt, and debris to make their way into your boat's hull. Whether your goal is to use American boat stands to store your boat for the season, or if you simply want to take it out to sand and paint or perform other annual maintenance work, you want to prevent moisture and dryness issues from happening.
Before sanding and painting, make sure that you get some moisture into a dry boat so it will swell up before any work is done. Pre-swelling can be achieved through the use of wet towels or by using a sprinkler. Make sure to check the manufacturer's recommendations or seek professional assistance if you are not sure what to do. Avoid putting too much water on the boat to avoid other potential issues from occurring. All of this extra effort can prevent leaks from forming in the hull, as well as rot, misalignment problems, and other related issues.
Varnishing and Painting a Boat
There are many advantages to using a varnish on your wooden boat. However, it is a time-consuming process that might not be possible for every boat owner. Unless you are going to have the work done by a professional, you should consider your options and the amount of time that you have to spend working on your boat before making a decision. Proper maintenance is required to ensure a quality finish when varnish is being used, so if you don't have time to prepare your boat and apply a minimum of six coats, you might want to consider painting it instead.
A protective coating is required to protect your boat from the damages caused by UV-rays and exposure to water, whether that water is fresh or salt-based. If you don't invest the time to get the job done right, your boat will pay the price. Rather than trying to pull off an inadequate varnish, consider using a fresh coat of paint to provide an effective moisture barrier and help keep your boat looking and performing at its very best. Make sure to use top quality American boat stands, specifically keel stands and boat stands for sailboats. Use the Brownell boat stand selector tool to make sure that you have everything you need before you take your boat out of the water.
Seasonal Cleaning and Maintenance
Check the manufacturer's recommendations in your owner's manual to ensure that you don't miss an important step when it comes to winterizing your boat for end-of-season or getting it ready to launch again in the spring. If you do not have access to such a manual, you might want to consult with a professional for your first go-around, particularly if you don't have a lot of experience with boat maintenance. Everything must be cleaned and prepped to ensure proper function while out on the water. Even if you store your boat in an indoor storage facility on the appropriate keel stands and boat stands for sailboats, there will be some dust, dirt, and debris that must be cleaned off before your first use.
Visit the Brownell Boat Stands website at www.boatstands.com to use our boat stand selector tool to find the right size, type, and the number of boat stands required to properly support and protect your vessel when out of the water. We have specialty boat stands for sailboats, motorboats, pontoon boats, and personal watercraft vessels to meet all of your marine supply needs. Give us a call at 508-758-3671 to speak with one of our representatives or to find an authorized dealer near you.