10 Tips for Seasonal Storage & Stands in a Tropical Location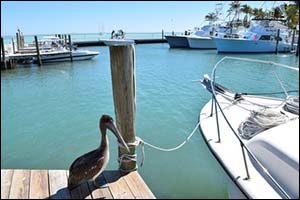 As you might imagine, there are different ways of storing your boat in a tropical location than in other parts of the world. However, the Brownell Boat Stand System has something for everyone to help protect vessels of all types, from sailboats to motorboats and everything in between. From high quality TLC boat pads to Brownell engine racks, you can choose a boat stand based on the size and type of boat, as well as where and how it will be stored. In addition to using these game-changing tools and products from Brownell, there are ten other tips included here that will help you with seasonal storage in a tropical location.
Because tropical locations are more likely to experience severe storms and hurricanes, much thought needs to go into where to store and how to store your boat when out of the water. The Brownell Boat Stand System has lots of great tips online for placement of high quality TLC boat stands and stackable or foldable boat stands, but it is also a good idea to consult with locals to determine what works best for them. During maintenance, you can use Brownell engine racks, dollies and other tools to make the work much easier. However, during storage, it is important to think about safety and stability as your main focus.
Tip #1 – Fill the Tanks
Before hauling or storing, fill the water and fuel tanks completely. Not only will this help prevent bacteria from forming in the tanks, especially if you also use additives, but it will also add weight to prevent lifting or becoming airborne in a storm.
Tip #2 – Place the Stands
Check the Brownell Boat Stand System guide online, but the best place for stands is at or near the internal bulkheads. The bulkheads will help to absorb any pressure and prevent damage to the hull during storage. Using high quality TLC boat pads will also help remove some of the pressure.
Tip #3 – Leveling is Important
Make sure that your boat is level and has proper support. Any boat yard that gets pushy and doesn't want to give you the opportunity to get it right is probably not worth using. If the yard doesn't use quality boat stands, bring your own and choose a boat stand that is right for your size and type of vessel.
Tip #4 – Storing the Mast
Take the time to remove and store your mast away from the boat securely. Inspect it, clean it, repair it and lubricate it, if necessary, and make sure that the boat yard has a secure location to store it when not in-use.
Tip #5 – Loose Items
Prepare as if a hurricane were coming and remove all loose items, including sails, bimini, safety equipment and anything else that could fly away and be damaged. Stow the dinghy and strap it down tightly, along with cushions, personal flotation devices, and anything else that is not already secured.
Tip #6 – Use Storage Bags
Some boat owners rely on plastic garbage bags, but it pays to invest in storage bags that can be fully sealed to prevent mold, mildew and damage. Small items, electronic gadgets, batteries, flashlights, clothing, books and other personal items, should all be stored in bags.
Tip #7 – Remove the Water
If there is any water on the inside of the boat, such as in the bilges or other areas, make sure to get it all cleaned out and dried. Even clean out and drain the heads, sealing them with plastic wrap to prevent the pump seals from drying out during storage.
Tip #8 – Batteries
Switch off batteries or remove battery terminals. Check the water levels in the batteries. Spray all contacts with CRC or another type of protective coating product.
Tip #9 – Engine Protection
You should also use CRC or another coating to protect your engine. Start by washing it, drying it, and then spray it down. You should even spray the hose clamps with an anti-corrosion wax to keep them protected when not in-use.
Tip #10 – Remove Food
Never ever leave any food items on your boat while it is in storage, whether on the Brownell Boat Stand System or in the water. It will attract insects and roaches. You can even go an extra step and sprinkle boric acid or other pest control products in places that might attract pests while you are away from your boat.
Go ahead and continue cleaning and protecting your vessel, according to the manufacturer's recommendations. Sailboats are different from motorboats, but all types of boats can be protected through the use of the Brownell Boat Stand System. Visit our website to view our selection of high quality TLC boat pads or shop around for dollies, storage racks and Brownell engine racks. Choose a boat stand with our boat stand selector tool or contact our office by calling 508-758-3671 to find a local dealer near you.